News
Wednesday, October 7, 2020 4:49 PM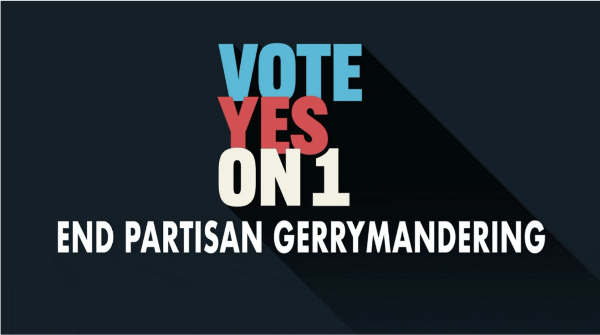 Voting is now open at locations all around the Commonwealth of Virginia.
Along with the candidates for office, there is a critical vote Virginians will be taking -- Amendment 1 to bring redistricting reform to Virginia.
The voter registration deadline is October 13; deadline to apply for a mail-in ballot is October 23, and last day to vote early in-person is October 31. Any registered voter is able to vote now, either in-person or by mail. Voting hours at registrar's offices and satellite locations, sample ballots, and more information is on my website at https://www.votelarock.us/vote
---
Saturday, August 22, 2020 11:09 AM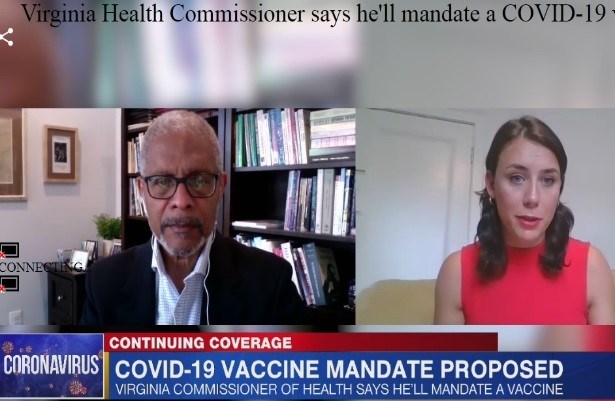 We are now in the midst of the Special Session. I filed legislation to protect Virginians' health and safety by allowing effective COVID-19 treatment with Hydroxychloroquine (HCQ), legislation ensuring that vaccines are not forced on those who have health or religious conflicts, including vaccines that could be unsafe or unethical, a bill to limit the Governor and Commissioner of Health's orders, a Resolution calling for them to be ended immediately, and a Law Enforcement Transparency and Accountability bill to prevent unions from sheltering bad cops.
Read more to see how you can help!
---
Wednesday, August 5, 2020 10:30 AM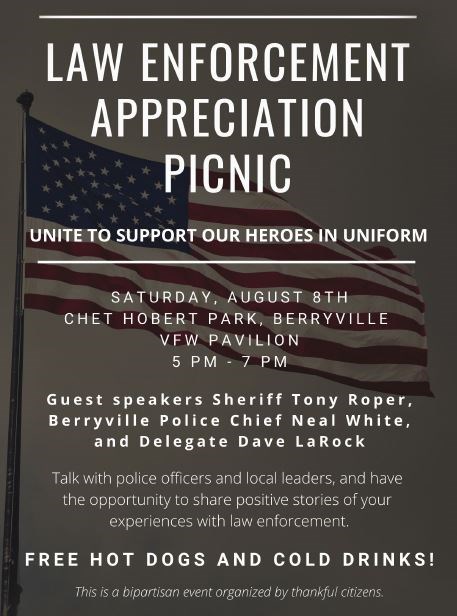 Our local law enforcement is under a lot of stress right now. I appreciate all they do, putting their lives on the line to serve and protect our communities. This Saturday, I'm participating in an event in Berryville. Local citizens have organized this event as a way to honor our local law enforcement and thank them for their service to all of us. Any member of the public who wants to express appreciation to our friends in blue is welcome to attend, free of charge. We do have a special guest joining us, you won't be disappointed!
Saturday, August 8th
5 PM – 7 PM
Chet Hobert Park VFW Pavilion
255 Al Smith Cir Berryville, VA 22611
---
Friday, July 31, 2020 11:49 PM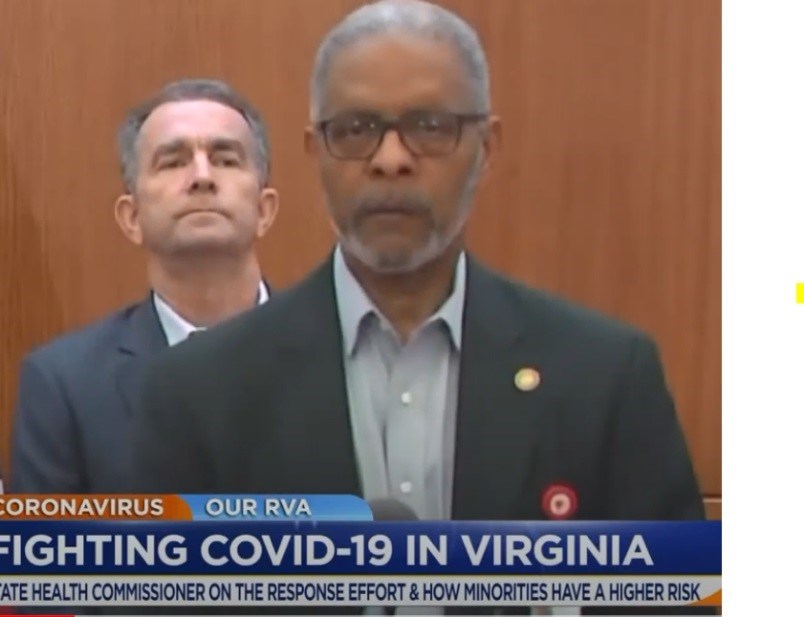 Virginia's Commissioner of Health, Dr. Muhammad Norman Oliver, stresses "health equity" but is denying to Virginians, including those with very limited resources, the ability to obtain affordable, safe, and successful COVID-19 treatments readily available in many foreign countries with limited resources.

I wrote to Dr. Oliver yesterday, urging him to reverse his ban on treatment with Hydroxychloroquine (HCQ), noting, "The mortality rate from COVID-19 … are far higher per 100,000 population than in many other countries that use HCQ widely."
---
Wednesday, July 15, 2020 12:38 PM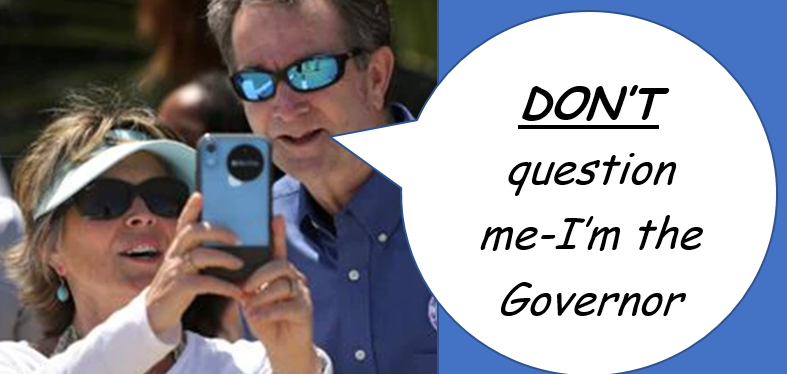 In a spectacular message to the court, Liberty University sides with the Tigges family in their legal battle against Governor Northam.
On July 18th, the Tigges family is hosting a fundraiser; everyone is invited, details here.
"…the Governor believes that he can act alone, and that his powers are virtually unlimited…" With your help this lawsuit will put him in his place.
The Governor is threatening to continue current or even more mandates and restrictions, including facemasks and even forcing an unsafe vaccine, indefinitely, perhaps as long as he remains in office.
These lawsuits are our best option to reign in his overreach into every area of our lives and businesses.