News
Monday, June 26, 2017 5:22 PM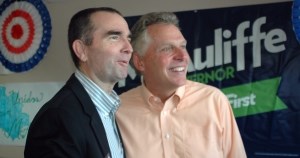 With Terry McAuliffe in the Governor's Mansion, Virginia's annual economic growth has been below 1.5 percent; in 2014 we saw 0.2 percent economic growth, making Virginia #48. Under McAuliffe, Virginia has dropped from 1st to 6th in Forbes' 'Best States for Business', and from 7th to 12th as rated by Chief Executive. All this while many solid reform initiatives died with the stroke of Gov. McAuliffe's veto pen. And his only idea is to follow other states who now regret hitching their wagon to the floundering Obamacare Medicaid expansion.
---
Tuesday, June 20, 2017 3:02 PM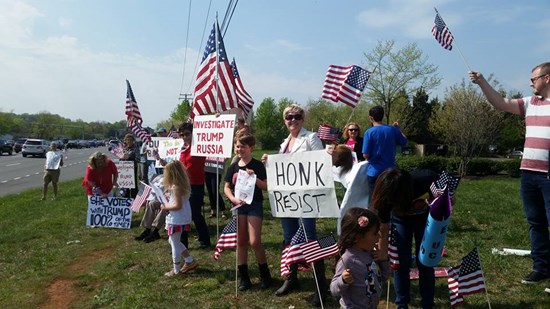 The Left is fighting mad. With the help of their media accomplices, outraged liberals are unleashing a furious onslaught to put conservatives in their place. You've probably heard there are some pretty far left challengers and I have one. Last week, there were many more voters in the Democrat Primary than in the Republican Primary, even in the 33rd House District!
On the other hand, I've been working hard to bring real results to our district. You know you can trust me to provide the Rock-Solid Leadership we need in Virginia.
---
Wednesday, May 31, 2017 5:26 PM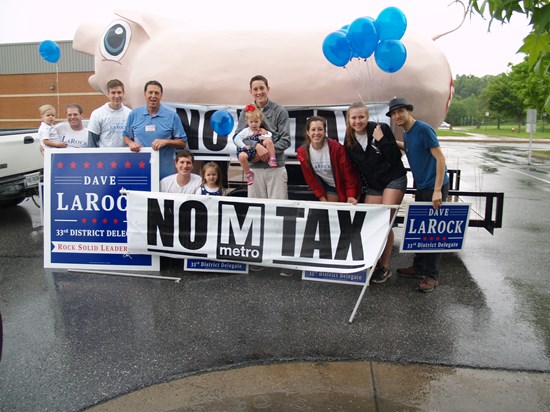 On Saturday, Delegate Dave LaRock and his sidekick "Tax Pig" took part in the Round Hill Hometown Festival parade and Lovettsville's Mayfest. LaRock used those events to launch a public information campaign alerting Loudoun residents that significant public outcry is needed to prevent a 1% regional sales tax to fund a gaping hole in the Metro budget (est. $7.5 billion over ten yrs.). According to Del. LaRock, a region-wide sales tax would place a hugely disproportionate burden on Virginia, and especially Loudoun County.
---
Wednesday, May 24, 2017 9:46 AM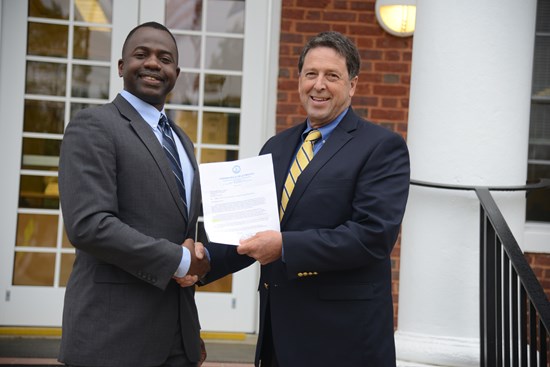 On Tuesday, Delegate Dave LaRock met with Purcellville Mayor Kwasi Fraser to congratulate Purcellville on being awarded nearly $95,000 in Virginia Department of Emergency Management (VDEM) disaster grant funds for damages sustained during Winter Storm Jonas.
---
Saturday, May 20, 2017 11:54 AM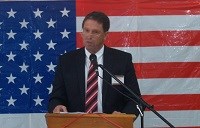 I hope you're ready for summer because it's getting hot out there. Just like you, my family and I are looking forward to a great summer.

For us, its campaign time again. So we'll be attending many parades and events over the next few weeks. I hope to meet many constituents in person. There is important work yet to be done. Rest assured, I'm ready and willing to continue working hard for you.